Surely you have already heard the phrase that fashions are cyclical and that with time everything returns. In this case, it's paper photos that are making a comeback, thanks to the growing popularity of mini portable photo printers .
These pocket-size kits can be taken anywhere and allow quick and easy copying of acceptable quality.
In this buying guide, I'm going to discuss the 6 most important factors to consider when looking for mini photo printers.
If you want to know more details about these devices and how they work, take a look at the article where I explain how to print images from your mobile and what its main advantages are.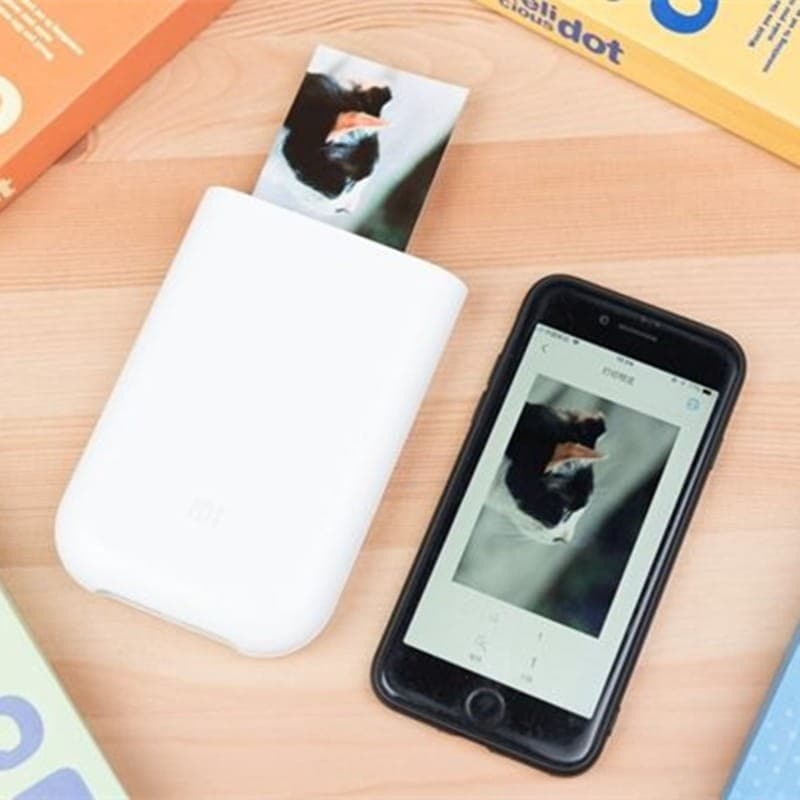 Image Credit: Flickr
Tips for choosing the right compact photo printer
Before deciding on a portable printer, check its weight and dimensions, the size of the prints, the resolution offered, the working capacity of the battery, the accessories and included spare parts and the price at which it is sold.
Size of the prints
Being mini portable printers, the dimensions are usually smaller than those of traditional photos. Most models offer sizes similar to business or credit cards and range from 5 x 7.6 cm to 5.4 x 8.6 cm.
These measurements are ideal for keeping images in your wallet, sticking them on the fridge, in invitations, albums or personal diaries. However, there are compact models that also accept Polaroid 10×15 paper, the standard photo size.
Choose the dimensions based on your primary use. On the other hand, keep in mind that there are equipment that are monochromatic. These models are cheaper and are a good option if you are only going to use them to print black and white drawings, texts, receipts, messages, lists, QR codes or posters instead of photos.
Quality and resolution of the print
This factor is calculated in dpi (dots per inch). The higher the number, the better the quality.
The resolution of a bluetooth mini photo printer is lower than that of traditional equipment or photo labs, since they have a recreational and non-professional vocation. Therefore, if they offer 300 x 300 dpi, it will be more than enough to obtain acceptable prints.
In addition, these devices are accompanied by a free application that includes editing functions. For best results, look for a model that allows you to add tints, effects and filters; modify lighting and remove red eye; add texts and frames.
Dimensions and weight of the equipment
The main virtue of these mini mobile printers is their compact size, which allows them to be carried everywhere in a backpack and even in a pants or jacket pocket.
For greater portability, choose a device that weighs less than 300 grams and whose dimensions do not exceed 13 x 8 x 3 cm.
Battery life
These printers are self-contained and battery-powered without the need for cables or electrical power. For best results, make sure that the chosen model allows you to take at least 20 photos per cycle and that its charging time does not exceed 2 hours.
Accessories and included spare parts
These devices often come with a variety of accessories that make them easy to use, such as carrying cases, photo albums, stickers, clips, and device with print sheet.
Choose the model that offers you the most within your budget. You can check Pyle portable instant photo printer features here…
On the other hand, before deciding, check that the refills of the papers or sheets are available on online, easy to get and have an accessible cost.
Price of mini photo printers
A cheap portable mobile printer varies between 50 and 80 USD depending on the factors already analyzed. On the other hand, the higher quality models exceed 150 USD.
FAQ (Frequently Asked Questions)
Do you still have doubts about these instant photo printing devices? Do not miss the following compilation so that you have no more doubts.
How long does an average mobile printer last?
The useful life of these devices depends largely on the type of use and the care taken. On average they last between 3 to 6 years.
What maintenance does an instant photo printer need?
The maintenance of these equipments is quite simple. In general, they only require cleaning the head which can be done with a cotton swab or piece of cotton moistened with medical alcohol, and charging the battery at least once every 3 months to prevent faster battery degradation.
On the other hand, it is important to protect them from dust, humidity, heat and shock. For this, a good option is to store them and carry them inside a padded protective case.
What is the best inkless instant printing technology?
The most used by these devices is the ZINK technology ("Zero ink"), which uses a type of special thermal paper that is activated during the printing process.
This has several layers and crystals of amorphous pigments, which generate the different colors by means of heat impulses, by controlling their duration and intensity.
What type of connection is the best for a pocket photo printer?
Both the connection via WiFI and via Bluetooth is equally effective. However the first one is a bit faster and has a longer range.
Is photo printing paper expensive for a mini photo printer?
They are generally affordable and the cost per unit decreases as larger quantities are purchased. On average, a kit with 50 sheets is obtained for 35 to 40 USD and one with 20 varies between 15 and 18 USD.
A Guide To Successful Internet Marketing
Use internet marketing to develop an online presence for your business. To create your online marketing scheme, read this article and use the advice that is given to you.
Normally, the most used links are at the top or bottom of all websites. These are called site-wide links. They can be quite helpful in guiding visitors to a particular page on your site. This can be the page on which you advertise your product or the page on which the customer can make a purchase. Site-wide links essentially need to be organized. You want your site to look professional, and to do this, visitors to your page should be able to find what they are looking for in the least amount of time possible. The menu should list your pages in an organized manner and include a concise, but accurate description of each page.
When optimizing your site for search engines, it's important to remember the HTML code that isn't shown to humans viewing your site. One key example of this is the meta tag. Search engines use these tags to determine the nature of your site. You should add alternative tags that will get traffic to your site, but you should focus mainly on the meta tags that are relevant to your site. Instead of including too many meta tags, you should conduct research to determine which are most relevant to your target market.
In order to build up your website's reputation, you can use keywords and H tags. H tags should mark important keywords that are used in titles, as well as elsewhere in your paragraphs. The text that is tagged will be emphasized in size and boldness. The use of H tags and keywords helps search engine spiders highlight your webpages for people searching online.
Do some research to find new strategies for online marketing. You need to be sure to explore the many types of techniques that have been proven successful in marketing and SEO. A buzz can be created in internet culture when a website, video or picture goes viral. The majority of 'buzz' does not last long, but it could end up increasing your sales if a video ends up viral. It is impossible to determine which items will go viral, so your best bet is to focus on delivering unique and entertaining content that users are more likely to share with others. Although there is a lot of luck involved in creating a viral hit, there are some common threads that seem to run through viral content.
This article covers just a few of the many online marketing tools that are available. You can use these techniques as a starting point, and keep learning more about how you can improve.
Mass shooting at Buffalo supermarket…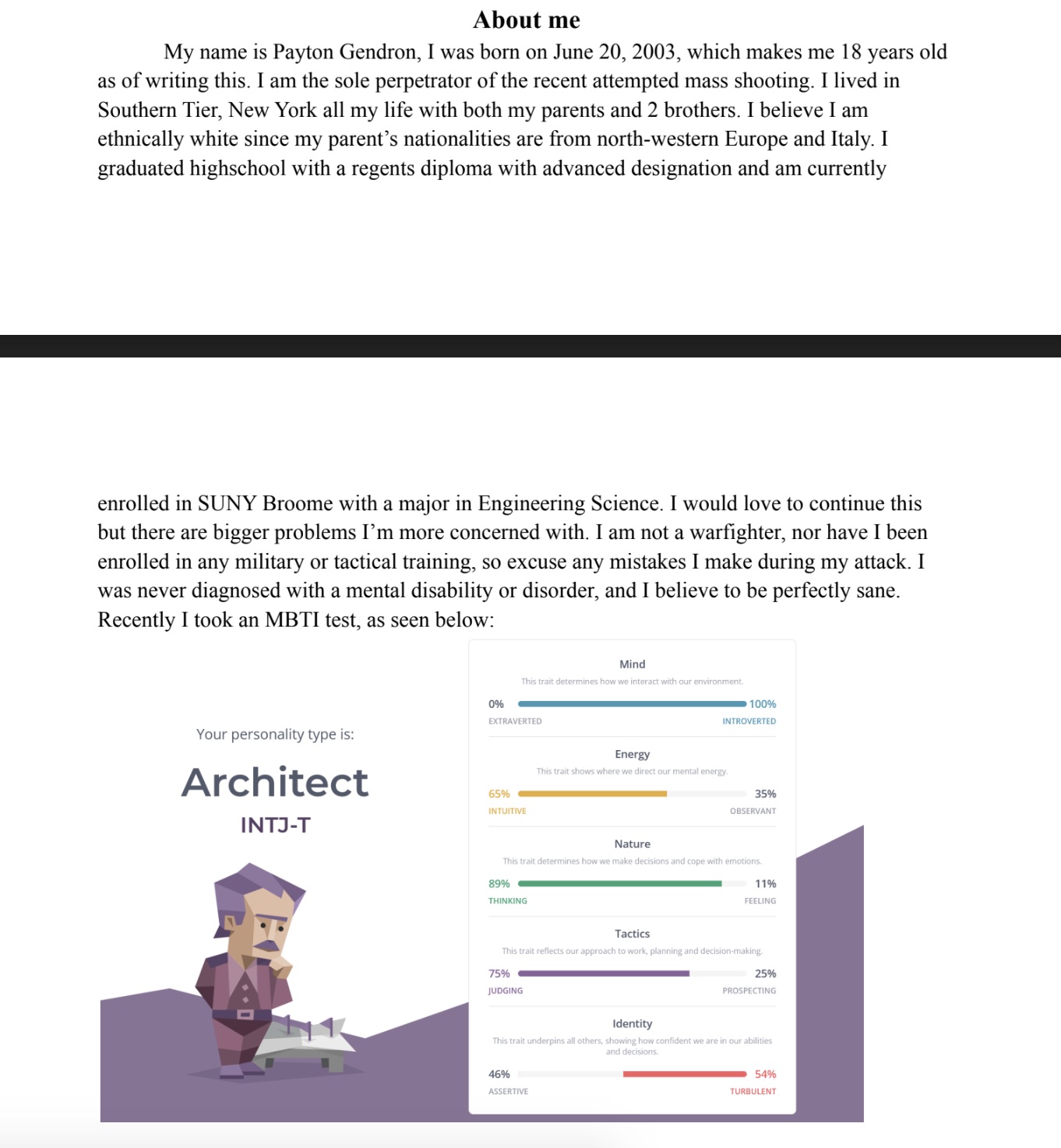 NEWS JUNKIES — CHECK OUT OUR HOMEPAGE
🚨Graphic video 🚨 Man arrested in military uniform after mass shooting at Tops Supermarket in Buffalo, New York pic.twitter.com/1cSGIYm8VI

— Ryan (@breakingryan1) May 14, 2022
Video from the scene shows bodies on the ground as shooter in fatigues is arrested.
---
This video shows the beginning of the attack.
---
---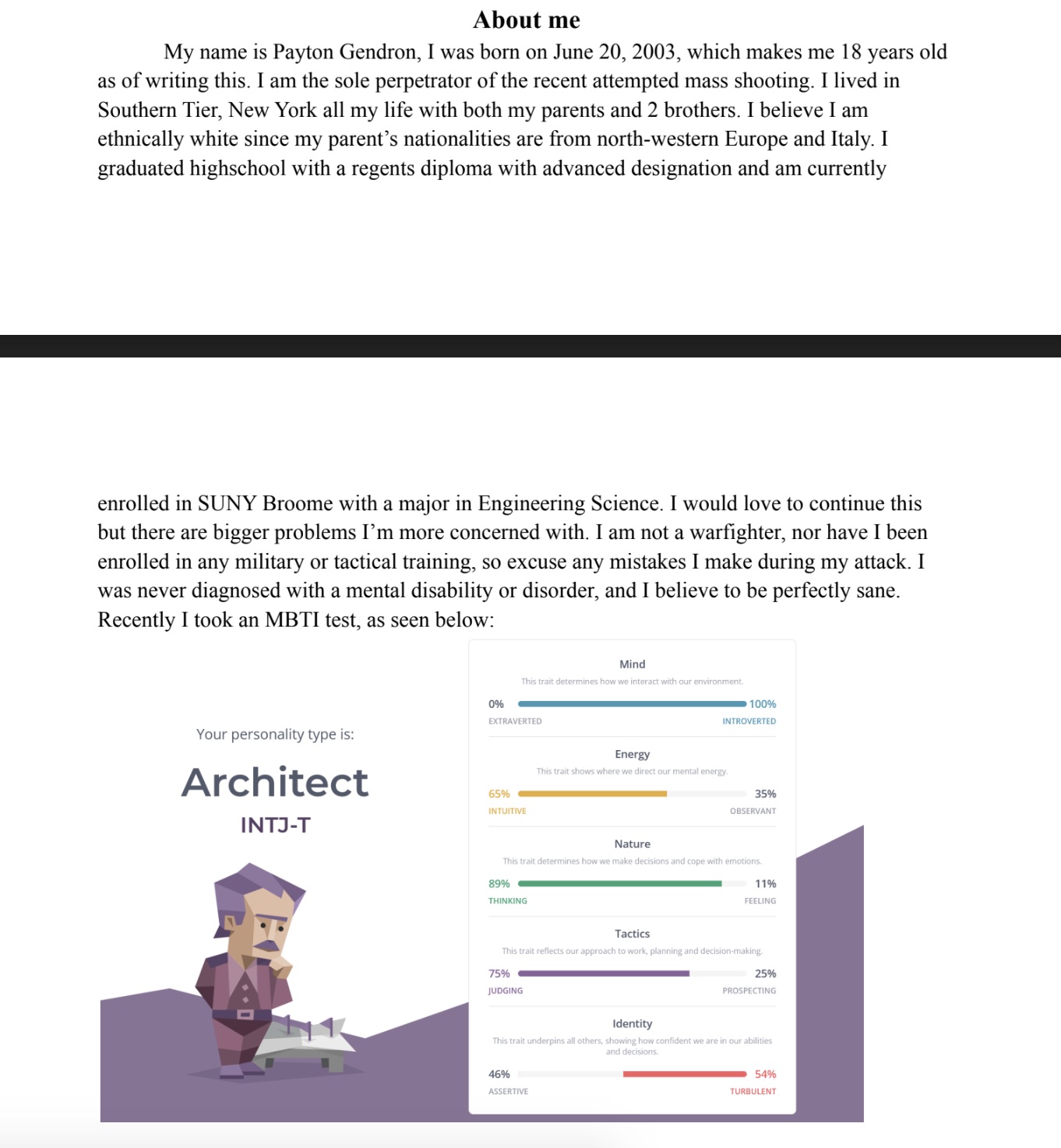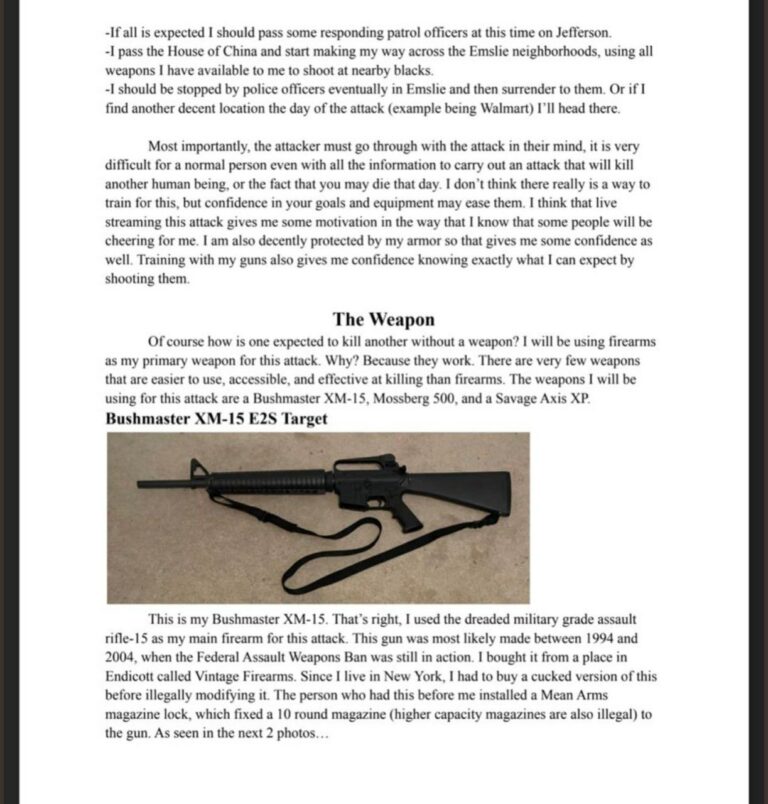 ERIE COUNTY MASS SHOOTING: multiple police agencies responded to Tops on Jefferson Avenue in Buffalo. Police say they have a shooter in custody who is photographed below. At least 9 individuals have been reported shot, more than 5 of them in the head. At least 1 fatality. pic.twitter.com/wJvLwK8IIg

— Niagara Action (@NiagaraAction) May 14, 2022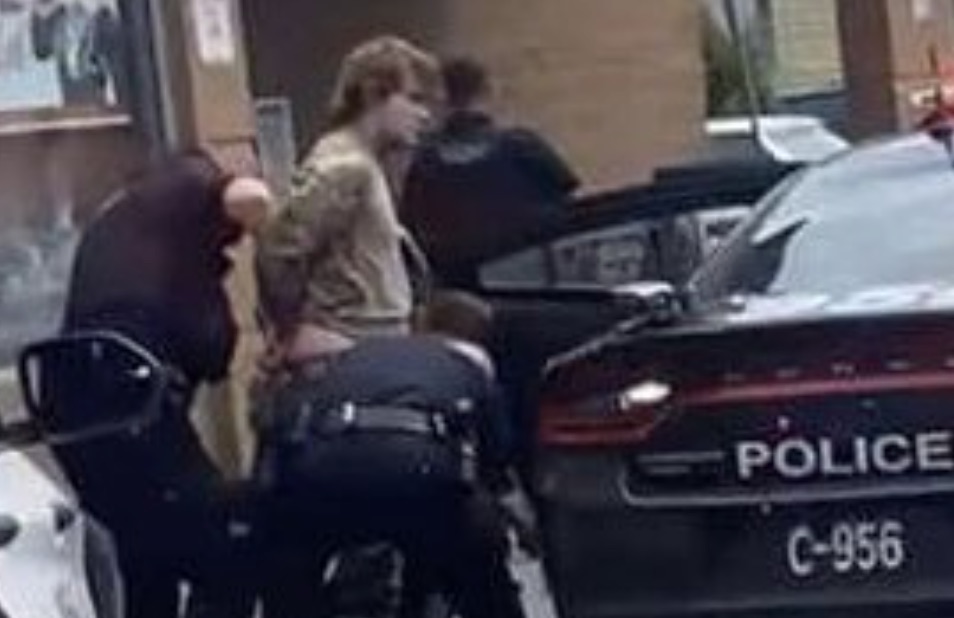 How to Choose the Right Projector for the Meeting Room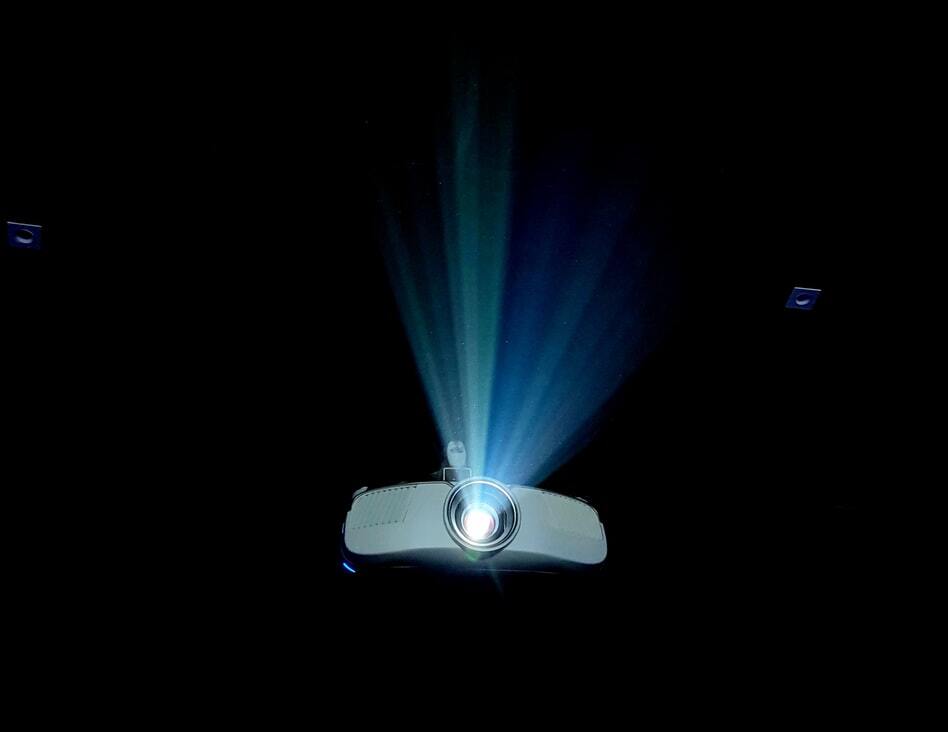 Invest in a quality projector if you have a meeting room in the office. It's useful for regular meetings, presentations, and pitches to investors. You don't have to borrow the device from other offices. It's even better if you also have a projector ceiling mount. You can easily use the projector if it's permanently attached to the mount. Before you decide which projector to buy, these are the things to consider.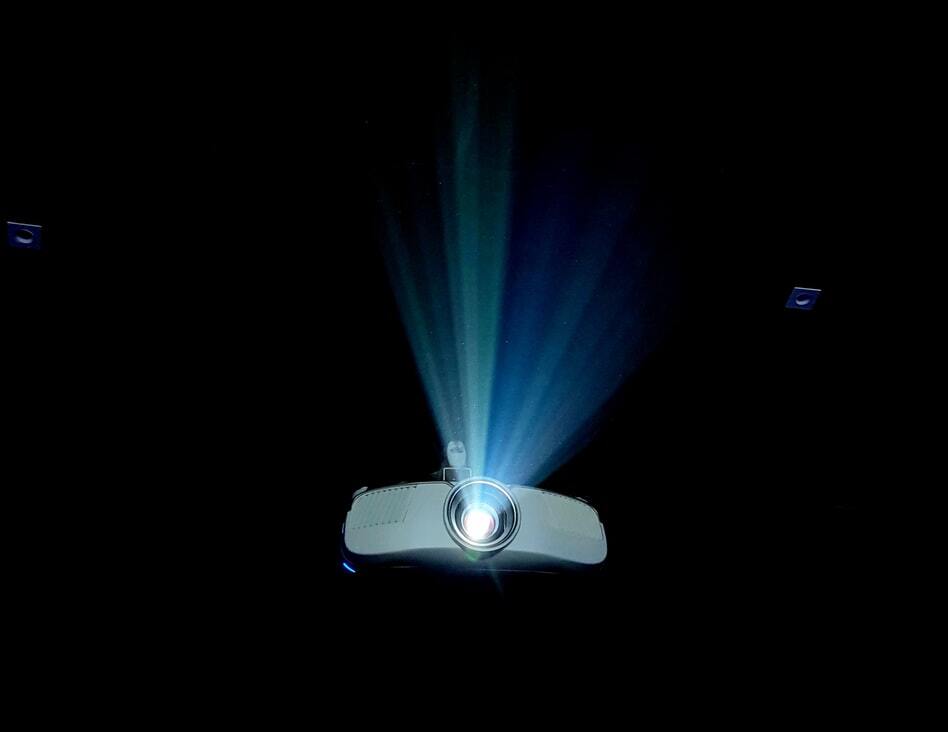 Brightness
Your projector needs to have a brightness adjustment button. You want to adjust the brightness on the screen, depending on the nature of the room.
It's even more important to have a brighter projector during the daytime since it competes with sunlight. The brightness of fewer than 1000 lumens is only suitable for homes. Home theaters require only this much. For small offices and meeting rooms, 1,000-2,000 lumens would be necessary. More people have to see the images on the screen, so the projector needs to be brighter. For large classrooms or churches, the projector has to be over 2,000 lumens. It's the only way to ensure that everyone can see the screen, even those seated at the back. For conference halls for example, 5,000 lumens would be better suited.
Resolution
This feature is essential since smaller resolutions mean that you will see more pixels. The images are unclear and even blurry at low resolution values. The lowest resolution is 480×840; such a low resolution really only works for home theatres.
Since the screen is close to where the people would sit, this resolution level would suffice. 1024×768 is suitable for offices and classrooms. It's a mid-level resolution that's clear enough for someone seated at the back of the room. It's more expensive than entry-level projectors of slightly lower resolution, but is way better.
For huge conference rooms and small auditoria, you need 3480×2160. It's the best resolution to guarantee that the person on the last row can see the images.
Light source
Lamps are conventional as light sources for projectors. They're bright enough but might not last long. After a while, you have to replace the bulbs with a new one. The images also start to look less clear once the lamp is close to the end of its lifespan.
Laser light is another source. It lasts a lot longer, and wouldn't require regular replacement. The light would last up to 30,000 hours. However, once you used it up, you can't use the projector anymore. LED lights are also popular, and would last longer than regular lamps. The problem is that they're not too bright. If used in small areas, they might be good enough.
Price
Higher quality projectors are typically more expensive, but they last longer. Compare the options to know the average cost. If you're going to use it in an office, you have to invest in a quality model. You're going to use it for many years, and you want one that can stand the test of time.
Hopefully, you find the right projector and use it for whatever reason you think it's appropriate. Don't forget to buy a stable mount so the projector will stay safe.