One week challenge: Weight Loss Ideas Easy And Effective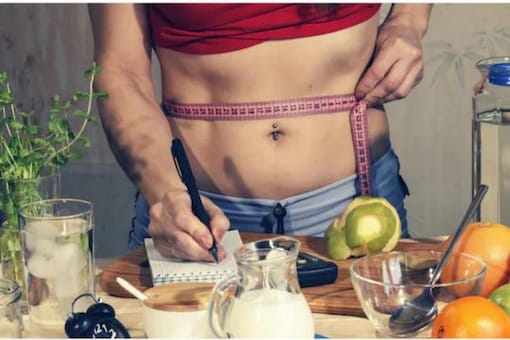 Maintaining commitment to a weight loss strategy is a challenge for many. In the beginning, we are optimistic about realizing our goals, and achieving them seems easy. After some time, even if you have been successful, it can be more and more difficult to stay motivated. However, some people manage to keep their motivation. There are some people who are successful at achieving their goals and maintaining their weight loss permanently. How do they manage to accomplish that?
Choosing your fitness goal is step number one. Do you have an idea of how much weight you would like to lose? Are you losing weight so that you can buy the new clothing styles in trimmer sizes, or do you really want to feel better in your own clothing that has become too tight and restrictive? Ask yourself whether you want some extra energy, or just to feel like you are in better shape.
Try keeping track of your progress for a successful weight loss program. Writing down your goals helps you to remember them. Checking your weight on a weekly basis will help you chart your progress. Think about writing down the food you eat as well. If you record what you eat by writing it down, you can start to track the effects your diet has on your body during your weight loss program. Once you look at the journal you are keeping, you can get ideas for further weight loss.
Hunger impacts your self control, so remember to always have healthy snacks along to nibble on when hunger strikes during the day. If you don't do this, you might end up at a fast-food place without having a second thought. Planning your meals ahead of time and packing your lunch can also help you save money.
Every weight loss plan must include both a healthy diet and an effective exercise program. For steady weight loss, try a combination of diet and exercise. You can also have fun by doing activities that involve exercise. When you find it too hard to get started when you work out, try to find someone to take walks with. Turn it into a family event by taking a bike ride or a stroll in the park. You won't even think about the fact that you're exercising!
Even though most people have heard this, many don't do it. Get rid of all the junk food in your home. When unhealthy food items are not present, you will be unable to binge on them. Have healthy alternatives at hand instead, such as fruit, vegetables and yogurt. If you do not have access to junk foods, you will make better choices.
Have your friends support you in whatever way they are able. They can't lose the weight for you, but they can help you stay motivated. Being responsible for regularly reporting your progress to someone can prevent you from giving up. When you need a little pep talk, pick up the phone and talk to a friend. They will be able to get you through the tough times by offering you a supportive shoulder.
One week challenge: Weight Loss Ideas Easy And Effective
A Guide To Successful Internet Marketing
Use internet marketing to develop an online presence for your business. To create your online marketing scheme, read this article and use the advice that is given to you.
Normally, the most used links are at the top or bottom of all websites. These are called site-wide links. They can be quite helpful in guiding visitors to a particular page on your site. This can be the page on which you advertise your product or the page on which the customer can make a purchase. Site-wide links essentially need to be organized. You want your site to look professional, and to do this, visitors to your page should be able to find what they are looking for in the least amount of time possible. The menu should list your pages in an organized manner and include a concise, but accurate description of each page.
When optimizing your site for search engines, it's important to remember the HTML code that isn't shown to humans viewing your site. One key example of this is the meta tag. Search engines use these tags to determine the nature of your site. You should add alternative tags that will get traffic to your site, but you should focus mainly on the meta tags that are relevant to your site. Instead of including too many meta tags, you should conduct research to determine which are most relevant to your target market.
In order to build up your website's reputation, you can use keywords and H tags. H tags should mark important keywords that are used in titles, as well as elsewhere in your paragraphs. The text that is tagged will be emphasized in size and boldness. The use of H tags and keywords helps search engine spiders highlight your webpages for people searching online.
Do some research to find new strategies for online marketing. You need to be sure to explore the many types of techniques that have been proven successful in marketing and SEO. A buzz can be created in internet culture when a website, video or picture goes viral. The majority of 'buzz' does not last long, but it could end up increasing your sales if a video ends up viral. It is impossible to determine which items will go viral, so your best bet is to focus on delivering unique and entertaining content that users are more likely to share with others. Although there is a lot of luck involved in creating a viral hit, there are some common threads that seem to run through viral content.
This article covers just a few of the many online marketing tools that are available. You can use these techniques as a starting point, and keep learning more about how you can improve.
Fighting Acne? These Tips Can Help


Fighting Acne? These Tips Can Help
This is for those who have lots of skin problems, including acne and blackheads. Acne can cause problems for people of any age group. There are tons of things you can do to limit your acne issues.
Every food item you eat makes a difference. Snacking on unhealthy, processed foods, such as chips or cupcakes, means it won't be as easy for your body to fight off acne. Eating a healthy variety of fruits, vegetables, lean sources of protein and good grains gives your body all of the nutrients it needs to perform well with the added benefit of being wonderful for your skin.
Drinking lots of fluids is essential. Although they quench your thirst, drinks that contain caffeine and sugar can backfire on you when you are trying to keep hydrated. Consequently, you must drink a great deal of water. If you get a little tired of drinking it after a while, try creating your own juice with the help of a juicer. Homemade juice is more nutritious than store-bought, so you will see more positive side effects from drinking it.
Maca, originally found in Peru, is fantastic for creating balance within your body. Always start with the minimum dosage, and follow the label's instructions. An added advantage of Maca is that there have been no reported side effects.
Some skin cleansers rely on chemical ingredients that are harsh and harmful to your skin. Using these ingredients can cause the skin to dehydrate or become irritated, so it is best to avoid these types of cleaners where possible. Natural cleansers are more gentle on your skin. An example of a non-irritating treatment is tea tree oil, a natural antibiotic.
A proven and very good home remedy for acne is garlic. Take a couple of garlic cloves, crush them and apply gently to the affected areas. This can cause your open sores to sting. However, the garlic immediately starts to fight the infection that caused your breakout. After a few moments, rinse your skin and gently pat it dry.
A clay mask is a good way to fix pores. These types of clay will absorb a lot of the oil from your skin. You should always make sure that there is no remaining residue when you wash off a facial mask.
Don't underestimate how stress can and will affect your skin. Stress inhibits the skin from effectively fighting infection and interferes with the normal body functions. By taking steps to reduce your stress, you can improve your skin's appearance and attain a clearer complexion.
Incorporating these tips into your skin-care regimen should help clear your skin. Come up with a schedule of daily activities focused on keeping your skin fresh and clean to get the most out of this. A weekly garlic treatment and clay mask can, when combined with twice-daily washing, make your complexion bright and clear.
Over 80 kids in Kerala reportedly infected Tomato Fever
Kochi: A new flu is doing the rounds that is causing concern, especially among parents of small kids. As per media reports, more than 80 children in Kerala, below five years of age, have been infected by the virus and the number is expected to only rise.
As a step against the spread of the tomato flu in one of the districts of neighbouring Kerala, a medical team is carrying out tests to those entering Coimbatore for fever, rashes and other illnesses – symptoms of such flu – at Walayar on the Tamil Nadu-Kerala border, PTI reported.
What is Tomato flu?
This is a case of children experiencing undiagnosed and unidentified fever. According to media reports, debate is still on whether Tomato Fever is a viral fever or is an after-effect of chikungunya or dengue fever. In Tomato flu, children are showing rashes, skin irritation, dehydration, and red blisters, which is probably how it got its name of tomato flu.
Symptoms of Tomato flue
Here are some of the major symptoms of tomato flu:
– High fever
– Dehydration
– Rashes, skin irritation; hand and legs skin colour can also change
– Blisters
– Abdominal cramps, nausea, vomiting, or diarrhoea
– Runny nose, cough, sneeze
– Tiredness and body ache
Tomato flu: Causes